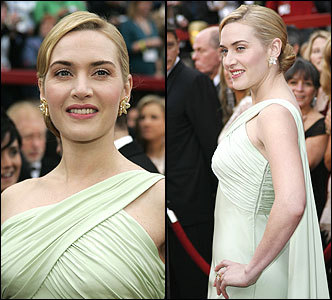 I love over the shoulder dresses.
One shoulder gowns has such a Goddess essence over it.
When you have such a beautiful dress, I think keeping your hair as simple as possible gives the most beautiful sophisticated result.
Actually your hair will give symmetry and help enhance the dress giving you a alluring presence when you walk in to a room.
My number one tip on how to wear your hair is to sweep it up in a low bun with either middle or side parting. It adds elegance and the symmetry of a side or middle parting works well with a over the shoulder dress. You see this is used on catwalks and red carpets.